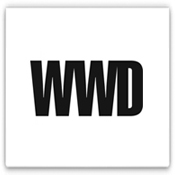 Excerpt from WWD.com – August 13, 2013
Elaine Hughes, founder and ceo of E.A. Hughes & Co., a headhunting firm, said, "The candidate has to have prior experience in strategically realigning a  business. That's the challenge, and there are not a lot of people out there….The biggest challenge is they have to assess: 'Is this fixable? Do I want to enjoy a foundation of a successful formula or go and fix J.C. Penney?"

She said there may be people who are able to do it, but they might not want to leave their ceo jobs, such as Michael Balmuth, chairman and ceo of Ross Stores Inc., or Hicks. "What's Ken's incentive to go to Penney's?" she asked. Another possibility would be Jeff Genette, chief merchandising officer of Macy's, who's a strong number two. But Hughes said he probably wouldn't want to relinquish his role at Macy's. She suggested Sadove as a possibility. "He's very good from a leadership standpoint in managing strong people. He's young enough and truly a professional. I would love to see him as a contender," she said. She praised the job he's done at Saks Inc. and in changing the store's strategy by devoting significant space to such categories as footwear and designer handbags that have driven sales the past few years.
J.C. Penney Wins Battle; Struggles Remain (paid WWD.com subscription required)
Article by Vicki M. Young and Lisa Lockwood
https://www.eahughes.com/wp-content/uploads/2014/09/WWD-Logo1.jpg
175
175
E.A. Hughes Team Member
https://www.eahughes.com/wp-content/uploads/2019/01/EA_Hughes_logo4.png
E.A. Hughes Team Member
2013-08-13 06:50:52
2014-09-26 14:56:14
J.C. Penney Wins Battle; Struggles Remain