Retail and Consumer Industry Insights
The retail and consumer industries move at an incredibly rapid pace, and people within the industry sectors have more at stake than ever before. So they turn to us, as retail and consumer executive search partners and citizens of the global industry sectors we serve, for our unique and candid industry insights to help them make decisions that affect their business.
We welcome you to join the discussion by commenting here or by sharing on your social networks. If you're facing a particular business challenge raised here, we welcome the opportunity to discuss it with you further.
I advise retailers to build teams of top talent, rather than rely on a "single genius." (Advice on Retail Succession Planning)  Along the same lines, my advice to retailers — when it comes to staying relevant and competitive in this "age of the consumer" — is to partner with experts. I am heartened to see […]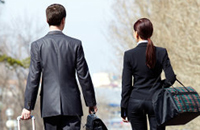 The number of retailers seeking new leaders is the highest it's been in five years. If you're responsible for the navigation of any consumer-driven business, the solution to this troubling trend is in your hands.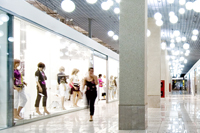 Never a dull moment… In less than a year since joining E.A. Hughes & Co., we've seen dozens of news stories about retailers in various states of disruption or distress. From Lululemon to Wal-Mart and everywhere in between, there has been executive turnover as retailers confront new realities of doing business in the era of […]