Fashion Consumer Products Insights in the Media
Members of the E.A. Hughes team are citizens of the fashion consumer products and other industry sectors we serve. And, with more than 50% of our searches at the CEO/COO/President level, we have a unique understanding of the people who make up the industry's senior management teams. As such, not only do top retail sector companies reach out to us as business partners, industry and business media regularly seek us out for candid comment and insight on the changes and challenges facing the global marketplace.
Excerpt from WWD, May 18, 2017ralph-lauren-talks-partnership-naming-new-ceo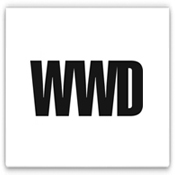 "But Elaine Hughes, chief executive officer of E.A. Hughes, an executive search firm, was positive about Louvet's hiring.
"The good news for most of these package goods people, the shift has happened where branding is so important, and they're experts at that. They understand how to develop sustainable brands, more so than these flash-in-the-pan brands. The other thing is they're all trained far better, coming out of packaged goods, in leadership and development of organizations with succession planning leadership, moreso than people who have historically come out of the wholesale or even the retail business," she said. Packaged goods executives understand the need to collaborate with many groups of people to initiate their businesses, she said.
Hughes observed that many people who have grown up in the wholesale and particularly the U.S. domestic retail business don't have a global point of view. "Any company, whether it's a Ralph Lauren or the vertical retailers today, needs individuals with truly a global point of view in order to sustain their businesses. We're still in an over-stored and over-brand environment here, and the only uptick to the businesses is an international expansion.
"The ones that don't have that international experience, many times there are missteps in their execution overseas. They won't have the sense of the cultural innuendos," she said. "The hiring of Patrice is a very positive step for the Ralph Lauren organization," said Hughes, who noted that Lauren has had terrific partnerships in the past, whether it was Peter Strom or Roger Farah."
Article by Lisa Lockwood and Bridget Foley with contributions from Allison Collins
Ralph Lauren Talks 'Partnership' in Naming New CEO
http://eahughes.wpengine.com/wp-content/uploads/2013/04/EAH-logo1.png
0
0
E.A. Hughes
http://eahughes.wpengine.com/wp-content/uploads/2013/04/EAH-logo1.png
E.A. Hughes
2017-05-18 14:01:38
2017-05-18 14:01:38
Ralph Lauren Talks 'Partnership' in Naming New CEO